WASHABLE INCONTINENCE UNDERPADS
A washable, hygienic solution for people with incontinence problems.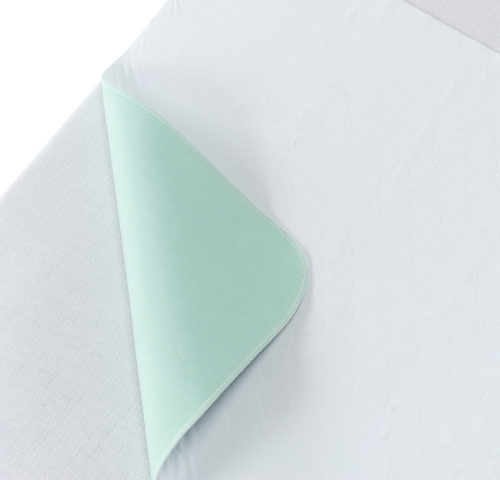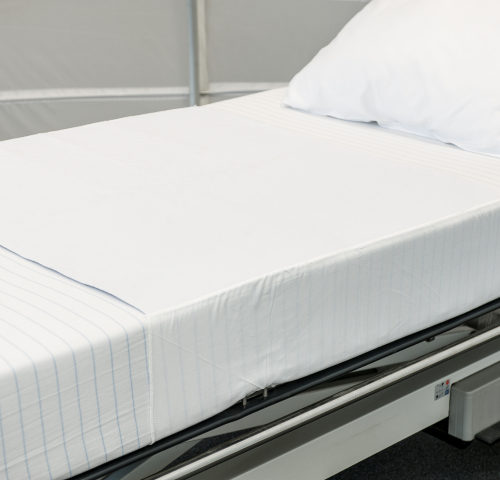 UNDERPADS FOR EXTRA BED COMFORT
Avoid a wet mattress with the washable incontinence underpads from HeboVanDijk. Made of a three-layer PU laminate in the size 85×90 cm: a 100% polyester top and bottom layer with a moisture absorbing fleece with a PU foil layer in between. This layer repels water, urine and blood and prevents leaks. The moisture absorption capacity is at least 2 litres/m2. The underlay reduces the risk of bedsores and is skin-friendly and breathable. To prevent the underpad from sliding, it has a non-slip underside and can be optionally supplied with tuck-in strips. The underpad has a long lifespan, is washable at high temperatures and suitable for tumble drying.