MEDICAL DUVETS
For hospitals and care institutions HeboVanDijk offers an extensive collection of single medical duvets, also called Easydeck and Medideck duvets. Where clients used to sleep under a sheet with a blanket, we see that these are increasingly being replaced by these comfortable and industrially washable, all-in-one medical duvets. In other words, a duvet with cover in one.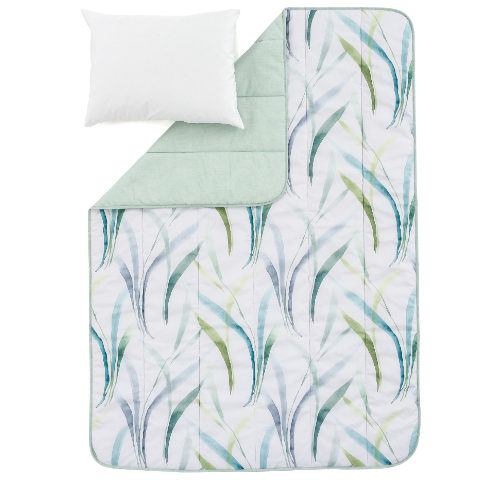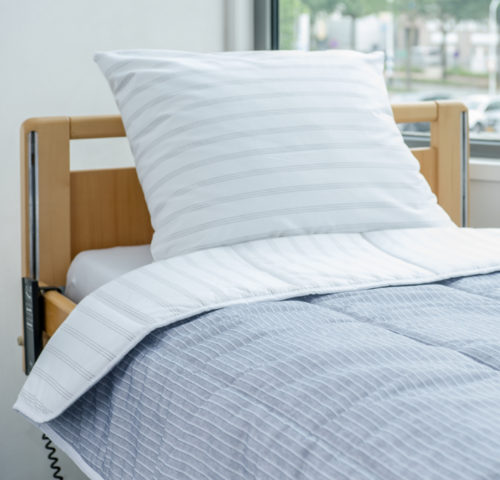 MEDICAL DUVETS OFFER
OPTIMAL COMFORT
The Easydeck and Medideck medical duvets offer comfortable advantages for the client:
more freedom of movement
good heat-insulating and ventilating
no pressure or friction irritation
easy to drape
always a clean duvet
less dust in the room
available in various sizes, also for children's beds
BENEFITS OF MEDICAL DUVETS
FOR NURSES
Because no loose duvet cover is required, medical duvets save a significant amount of time when making the beds. In addition, medical duvets are better for the physical strain of nurses. The attractive designs of the medical duvets ensure that the nursing staff experience a friendly working environment.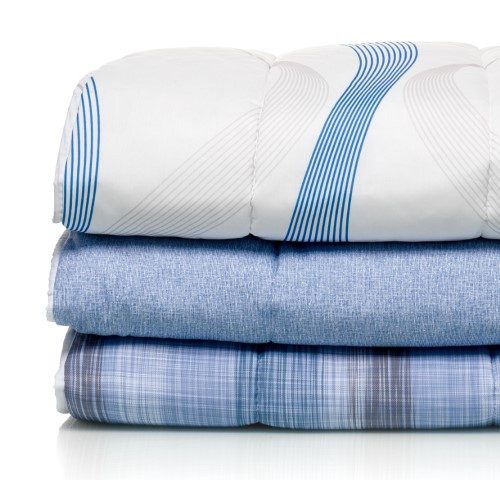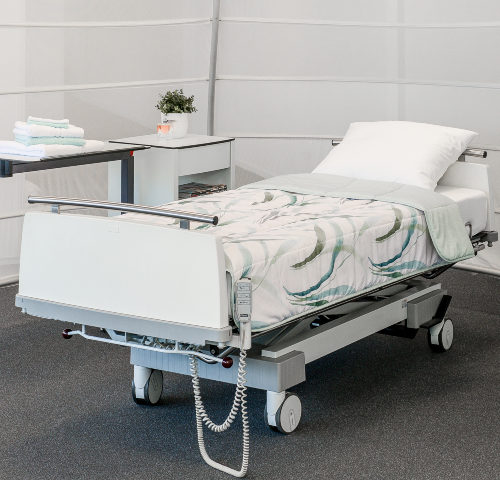 EASYDECK MEDICAL DUVET
The colour or design of the Easydeck medical duvet can be completely determined according to your own wishes. Think of incorporating a company logo in the design or a certain colour scheme that matches the house style. But also a certain theme, e.g. a children's print for the junior Easydeck medical duvets or a flower motif. It's all possible! The design is printed on the polyester fabric using a durable printing process.
The Easydeck medical duvets have a fire retarding polyester cover, which provides extra safety for the client. Optionally, the underside of a medical duvet can be made of durable lyocell (better known from the brand name Tencel). This is a natural fibre with a hollow structure, made from the wood pulp of an eucalyptus tree, which feels very soft on the skin and breathes well.
MEDIDECK MEDICAL DUVET
The Medideck medical duvets contain a non fire retarding cotton or polyester/cotton ticking with satin stripe and are available in ten standard colours. If the numbers allow, you can also choose a plain fabric in a colour of your choice.