WOVEN TABLE LINEN MAKES THE DIFFERENCE
The use of woven table cloths with napperons and napkins gives a restaurant a chic look. Some establishments deliberately choose only a table runner. But whatever the choice may be: with table linen from HeboVanDijk the difference is on the table!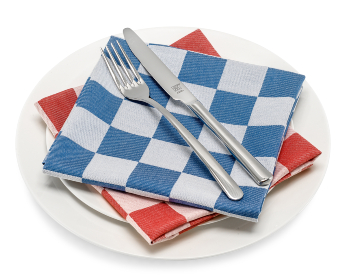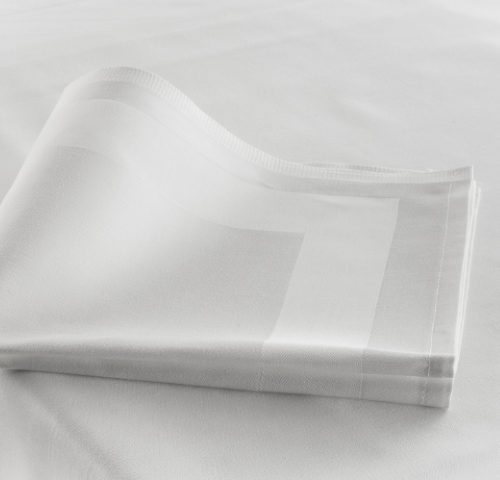 TABLE LINEN WITH SATIN RIBBON
The most popular table linen is still the white table linen with woven satin ribbon. HeboVanDijk has this in stock continuously. This collection consists of tablecloths, napperons, table runners and napkins, made of 100% cotton with woven satin ribbon, also called atlas weave or atlas edge. In addition to white, these items are also available in colour on request.
LUXURY DESIGN TABLE LINEN
For those restaurants that want a contemporary style/design we offer an exclusive table linen collection. High quality design table linen, which is produced entirely under our own management, from design to confection. Available in various colours, sizes and designs and, if desired, made from sustainable, GOTS-certified organic cotton.