PERSONALISATION OF LINEN
In order to keep the total logistic process that the linen goes through on a daily basis controllable and manageable for both the user and the laundry, it is important that the linen is provided with unique laundry or customer-specific features. This prevents errors and mistakes. The personalisation can be done in the following ways: woven threads in a colour of your choice, customer labels, logo/name weave or thermopatch label. Thesedays we can also provide personalisation by means of RFID identification chips in the textile.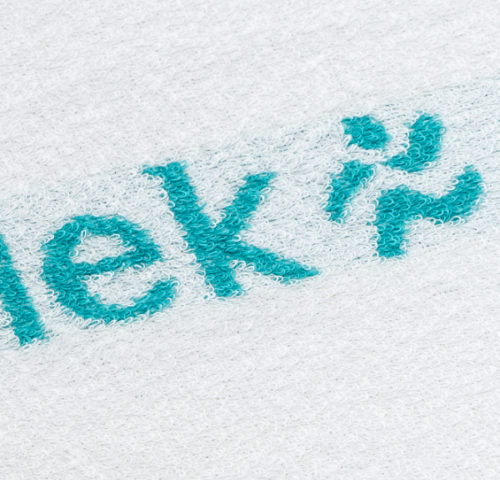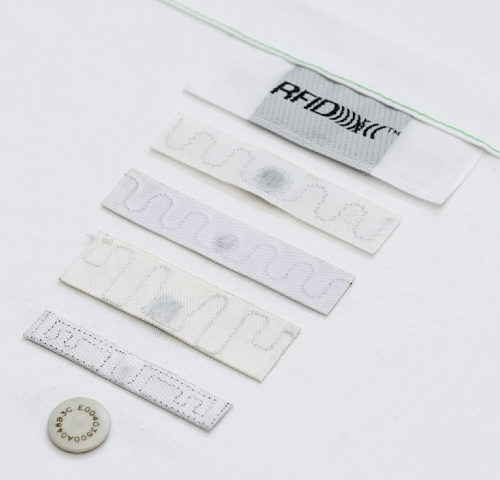 RFID IDENTIFICATION CHIPS FOR TOTAL CONTROL
Waterproof RFID identification chips (Radio Frequency IDentification) offer the possibility to recognize, count, sort by type and track huge numbers of textiles within seconds in the logistic process from, to and at the laundry and user. These chips are also used for accurate stock management and to determine the end of a product's life cycle in order to be able to order replacement textiles in time. RFID chips can be used in almost every article.
WOVEN THREADS IN LINEN
A laundry can choose a certain colour that is reflected in all articles and is recognizable for that specific laundry. A coloured, woven thread can be incorporated in a sheet or in the selvedge. And the same colour can recur in the fabric of, for example, a blanket or bath towel.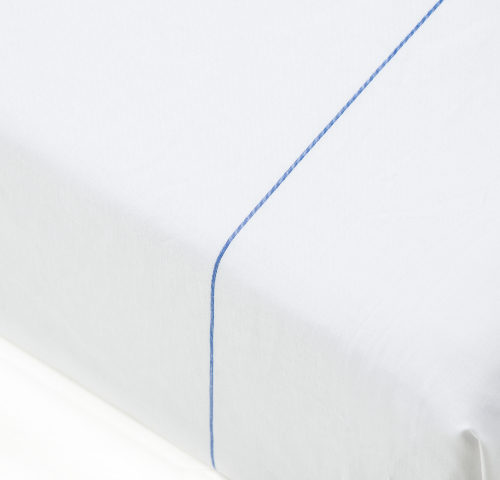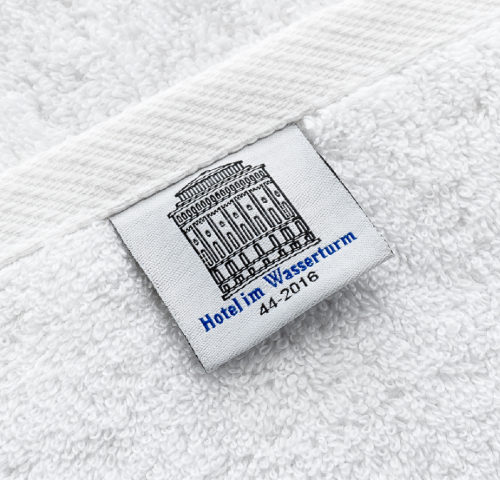 LINEN WITH OWN CLIENT LABEL
The easiest way to personalize linen is by sewing in a client label with the name or logo of the laundry or user. If desired in combination with a washing instructions, the composition of the fabric or a sustainability label.
LOGO WOVEN INTO TEXTILE
You can also choose to have the logo of the laundry or client woven in. We often see this with table linen, bath linen and sheets.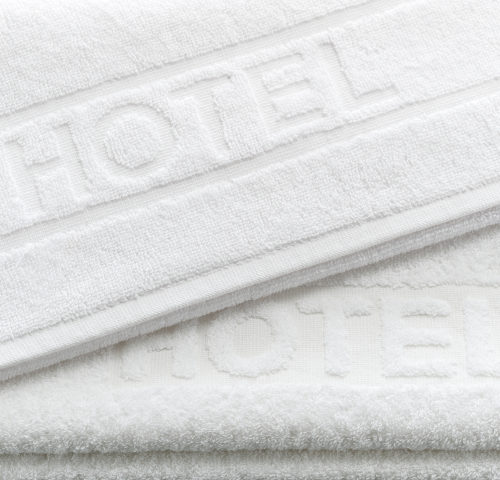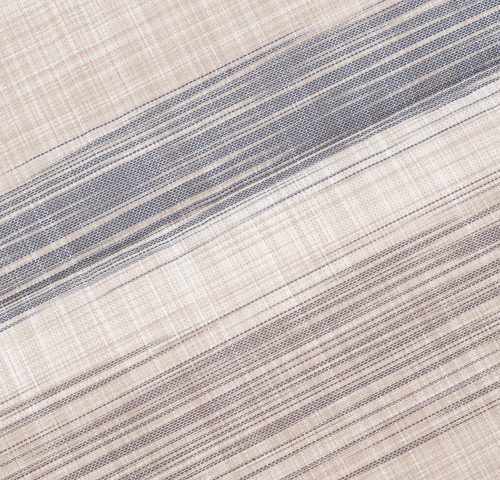 PRINTING OF MEDICAL DUVETS
With a minimum order of 500 pieces, Easydeck medical duvets can be provided with a custom design, e.g. a print in which the company logo or house style colours are incorporated. For Medidecks the minimum order to choose your own and unique colour is 500.